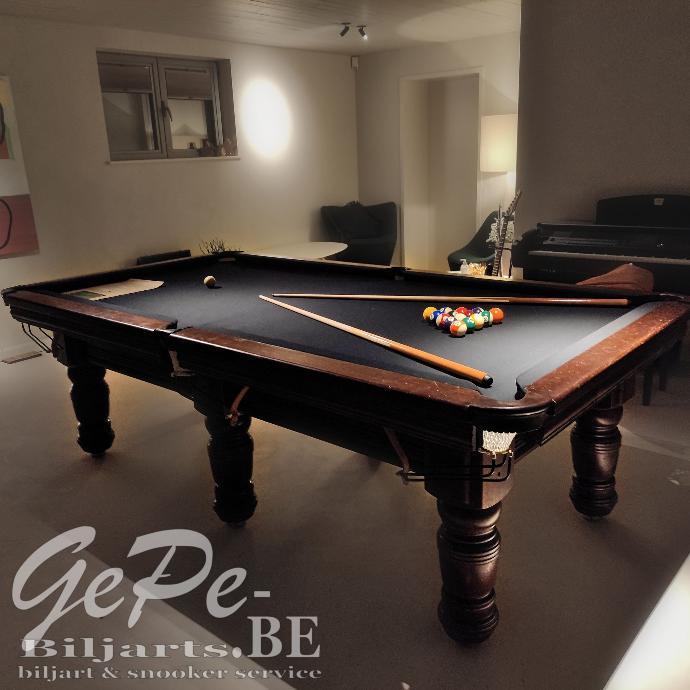 Table Cloth Replacement
Are you in need of professional replacement for your pool table cloth? Look no further than GePe-Biljarts. As a specialist in upholstering billiard, snooker, and pool tables, I ensure that the cloth is expertly laid and always use professional quality cloths. Let me replace your old cloth and enjoy perfect play again. Contact me today for more information or to make an appointment.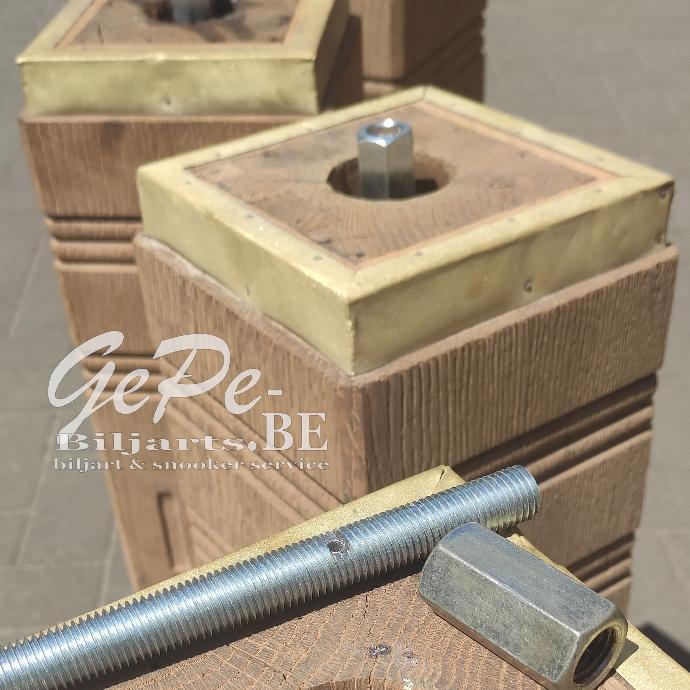 Billiard Table Repairs
I can perform various repairs, from cracks or holes in the slate, worn rubber bands, defective heating elements, to even broken pieces of slate. Feel free to contact me for a non-binding consultation, I will be happy to assist you with the necessary advice.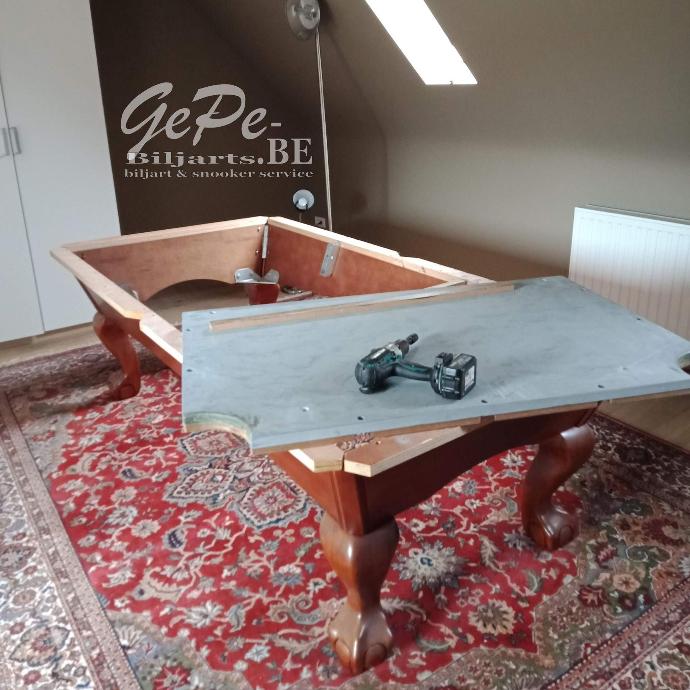 Assembly and Adjustment
Are you in need of assistance with assembling and adjusting your new or relocated billiard table? I am happy to help with assembling and adjusting your table. For tips on disassembling or moving your pool table, feel free to contact me.

While I do not do moving myself, I am happy to help you organize a seamless move.

Would you like more information about my services or would you like a quote? Feel free to contact me for a non-binding consultation.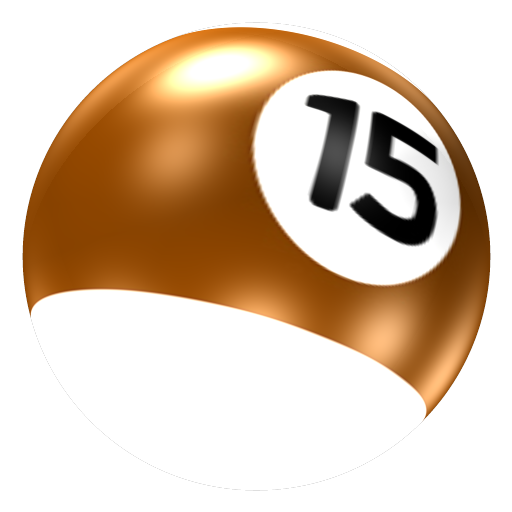 More than 15 years of experience
When I was 19 I was already repairing billiards for Rus Tony. I have been self-employed for 10 years and have more than 15 years of experience.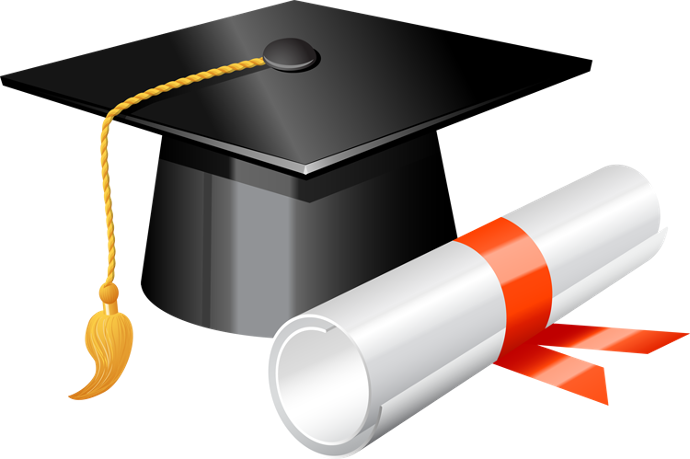 Certified Furniture Upholsterer
With several years of experience I decided to get my diploma for general upholsterer after my hours. Since 2015, I can officially call myself a furniture upholsterer.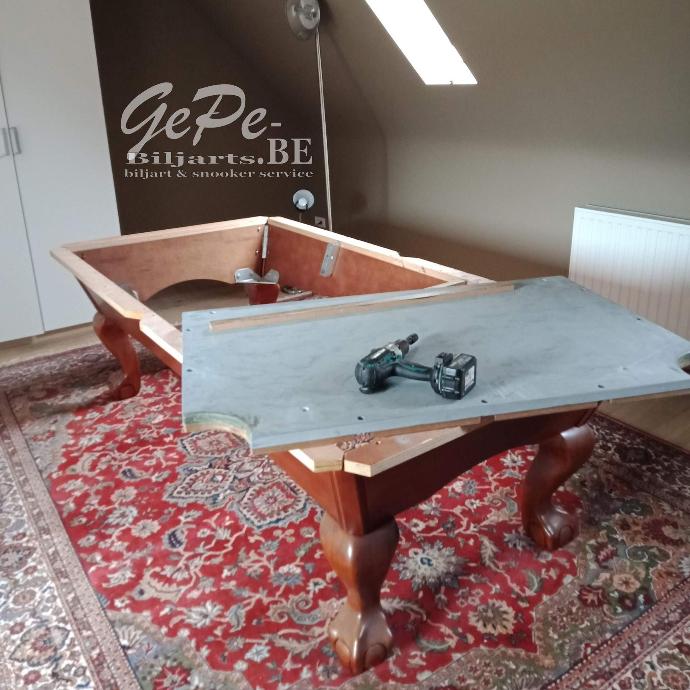 Independent Advice
I am happy to give advice when purchasing a new or second-hand billiard table. I guarantee honest and quality advice, because I have no affiliation with brands or one particular importer. The only brands I don't want to offer are those that I know don't meet the minimum quality.
The man behind GePe-Billiards
Gert Pellin
I learned the trade in 2007 at Rus Tony Activities, one of the market leaders for café games in Belgium.
In 2012, GePe Billiards saw the light of Day. As an independent upholsterer I now work for individuals, billiard halls and companies. Some of the companies I work with Rus Tony Activities, Tom en Rudi and Belomax.
In order to further improve my skills, I obtained my diploma as a professional upholsterer in 2015.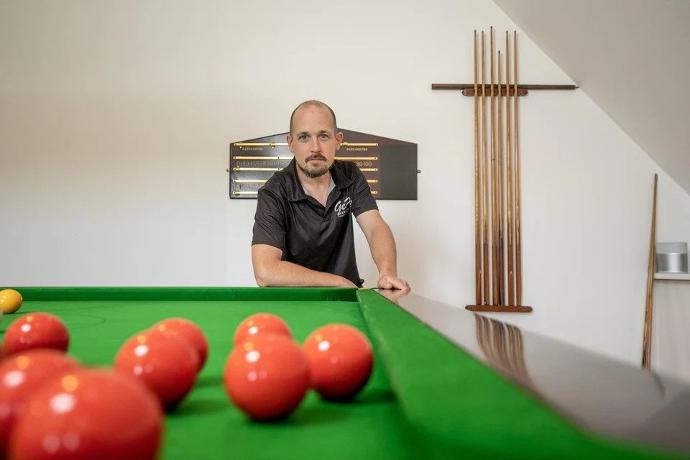 Jouw Dynamic Snippet wordt hier weergegeven ... Dit bericht wordt weergegeven omdat je niet zowel een filter als een sjabloon hebt opgegeven om te gebruiken.

Do you want more information or do you want to make an appointment?